Get paid for referring sales and referring other affiliates.
Watch this quick video to see how the program works:
Getting Started
We have two bundles with campaigns already created for you to start your promotions if you wish, or you can just grab your links and get started and promote any product.
Pick the Right Kit for You!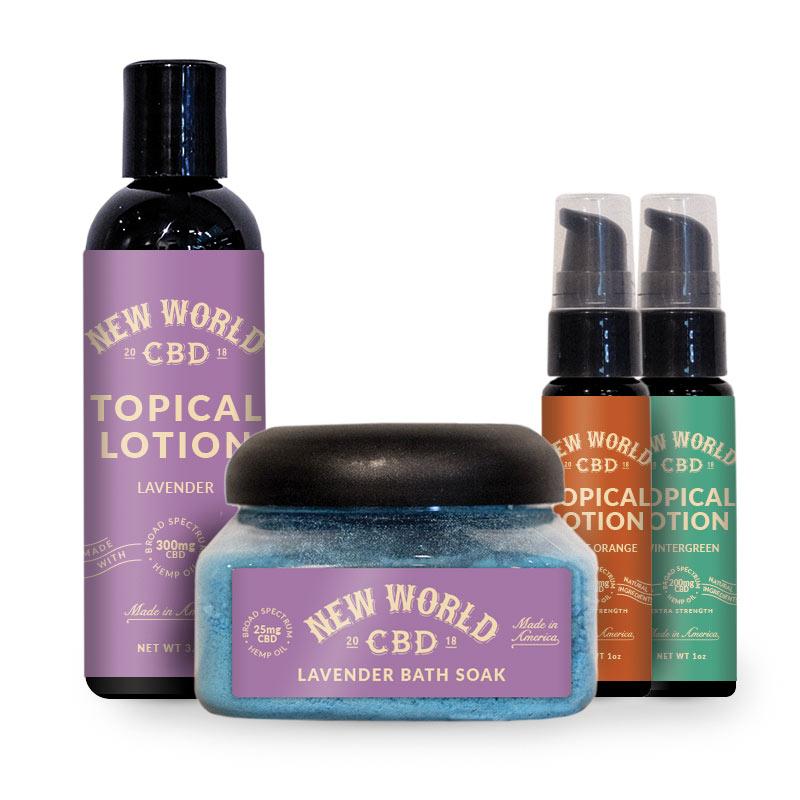 Sore Muscle Set
Facebook Friendly**
Whether you're a current or former collegiate athlete, have a job that requires you to be on your feet all day or just have recurring aches and pains—New World CBD's Sore Muscle Set has got you covered. This bundle is complete with one of our best selling CBD balms that is perfect for smaller areas of pain, one bottle of CBD lotion in soothing Wintergreen to target and soothe troublesome areas, and one Lavender bath soak to relax and soak the pain away.
New World CBD is family owned and operated and our products are top of the line, made with ingredients sourced from the family farm in Dundee, Oregon and 100 percent made in America. At New World, we pride ourselves on being entirely transparent, so lab tests and results on all products are readily available—you will always know exactly what you are putting on your body.
**This offer is friendly for Facebook ads and can be approved due to being topical products
CBD Starter Pack
You or your customers new to CBD? Start here!
This bundle is complete with one bottle of our all natural CBD oil tinctures to help keep your body in balance and one bottle of our CBD lotion for topical relief, your choice of flavors. New World CBD oils are made with a proprietary blend of natural MCT oil combined with natural hemp terpenes, organic biotical terpenes and other natural flavors.
Along with our all-natural ingredients, the delicious flavor of New World CBD tincture oil is unmatched. Our topical lotions come in four delectable scents: sweet orange, wintergreen, lavender, and citrus pine; they also won't clog your pores as much as other greasy lotions because hemp seed oil is presumed to be the most unsaturated plant derived oil—sure to leave your skin soft and silky. At New World CBD, we use all-natural terpenes in all of our products so our customers can reap the full benefits, including their anti-inflammatory and pain relieving properties.
Family owned and operated since the beginning, New World CBD is proud to say all products are all natural and made in America.
Level 1:
30%
Earn on your direct sales
Level 2:
5%
Earn on referring other affiliates
Who We Are: The New World CBD Story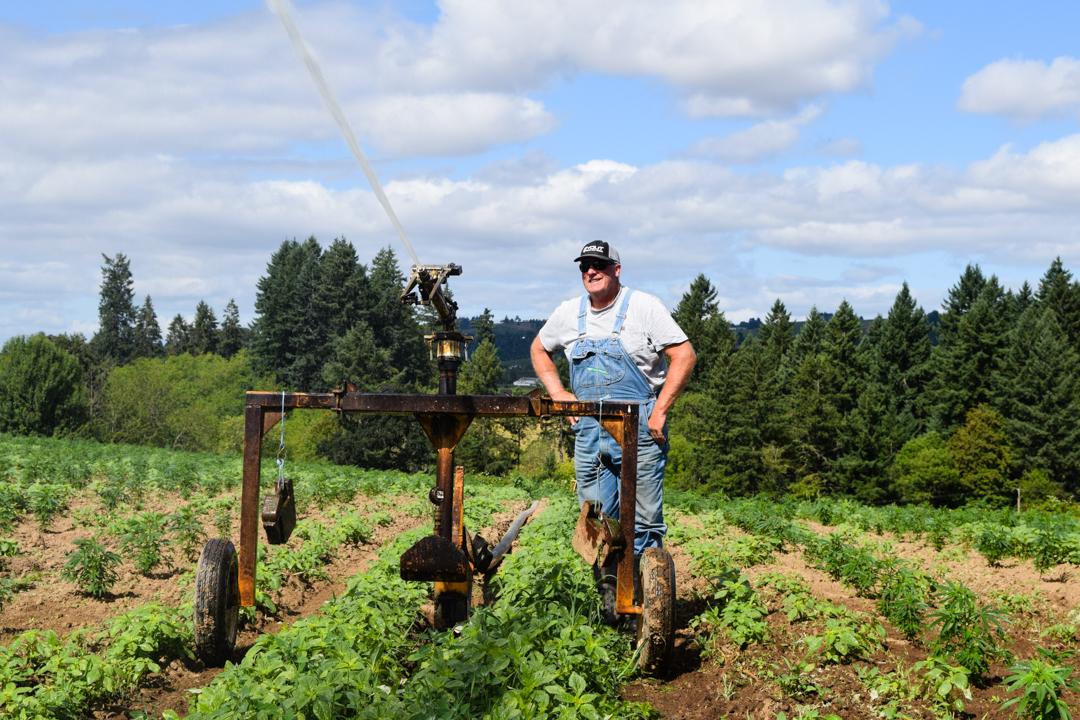 From Our Farm to Your Family
We grow all of our hemp at our farm in Dundee, Oregon and we process all of our CBD at our state of the art facility in Salem, OR. New World is grown using organic principles and all of our products are tested by a third party! New World CBD has full control of all aspects of the processing sequence… resulting in a 100% "seed to you" process!
JOIN US
Our Mission
New World CBD is striving to become the best CBD company on the market. This doesn't just mean in quality and efficacy, but to also provide the best customer service by always putting our customers first. When you buy New World, you are a part of the family.
Vision
Our vision is that one day, people will use CBD in place of opiates and other drugs to effectively reduce pain and chronic illness.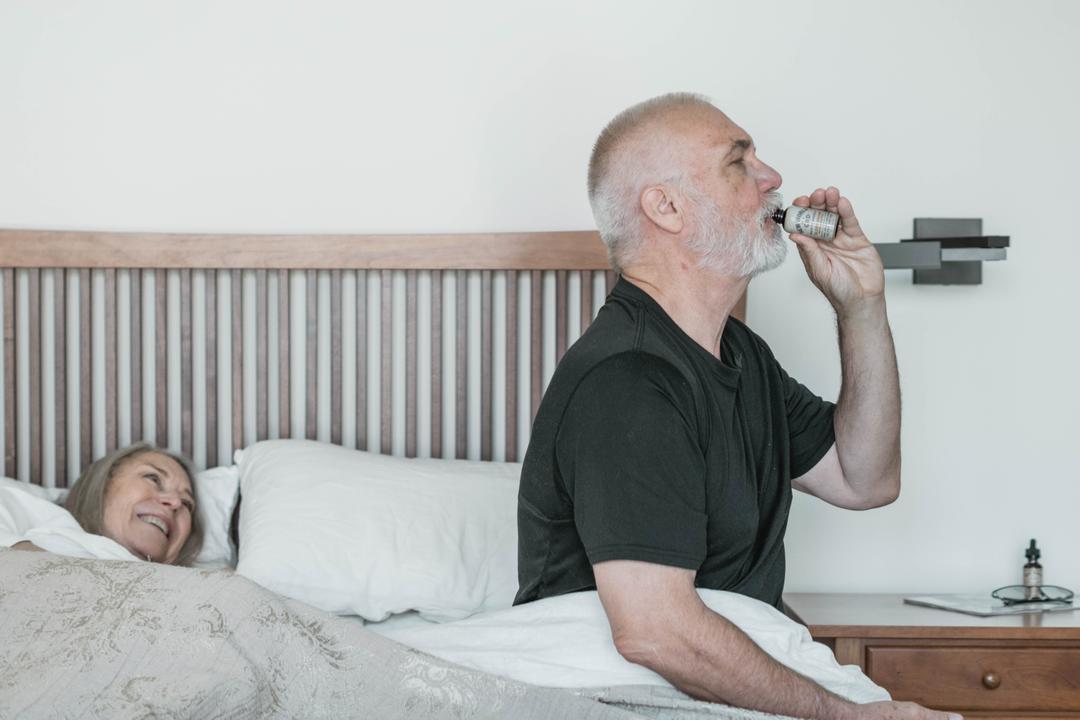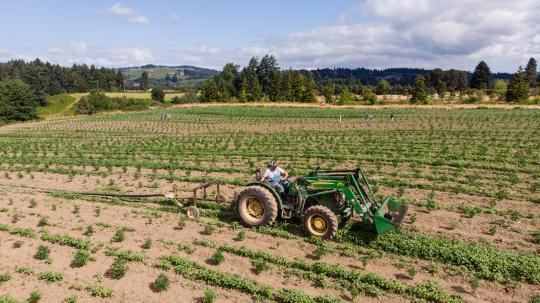 Farm Fresh
All of New World CBD's products come from one source, one farm, and harvested by our own group of professionals for the consistency you have come to expect with New World CBD.
Quality First
New World CBD puts the utmost importance in creating a safe, sustainable supply chain for all of our products. We place the highest importance on continuing our tradition of quality and consistency.
Our Values
Transparency: In our business, being 100% transparent with our customers is the most important. New World controls all aspects of the supply chain because we are fully vertical. We make all of our products in the United States and are proud to do so; while providing 100% natural test verified CBD products to our customers.
Trust: As a customer, you know that what you get from us is what is advertised. When you buy from New World, you can have full trust that what is on the label is what is in the product.
Family: As a family owned and operated business, we value relationships and treat our customers as if they are part of the family. We truly do care about our customers and our team members.
Quality: All New World products are third party lab verified and made in America. We use organic ingredients when available and produce our products in a certified facility. Being fully vertical, we have the ability to have high standards, so you know all of the ingredients are of the highest quality.
Our Story
It all started in 2016, when two brothers partnered up to create a lasting, natural solution for pain. One was an insurance salesman and the other was a farmer.
Brent Mann, Founder and President of New World CBD, grew up in Seattle, Washington and attended college at Oregon State University (OSU), where he graduated with a Bachelor's in Finance and Statistical Methods. Brent started his career selling Life Insurance at Mutual of New York in January of 1990, specializing in retirement and estate tax planning. However, a degree and successful career wasn't the only thing that he got out of OSU—Brent also played five years of Division 1 collegiate football—with that came multiple knee injuries. After seven different knee surgeries over the years, including three total knee replacements, he knew he needed something more to help with the incessant pain. That is where his faith in CBD began...
"A good friend that I played football with was processing CBD about three and a half years ago and I started to take it for arthritic pain caused by all of the knee surgeries I have had over my lifetime. I found that it helped tremendously with my pain and inflammation, so I became a believer. Because of this, I wanted to help others in my same condition, as well as help rid the world of opiate addiction by providing alternative methods."
And just like that, New World CBD was born. Brent partnered with his brother Jerry, who owned a chicken farm in Dundee, Oregon. Jerry decided to stop farming chickens and start growing hemp—a far more profitable venture.
The name came along because Brent and his wife Nancy, who is also the Vice President of New World CBD, wanted something that would bring back the old world manufacturing concepts that America had back in the 1940s and 1950s. During that time, most products were being made in the U.S. and that was something you could feel proud of.
"We wanted to bring the old world style back into the New World. Thus the name, New World CBD and the slogan "Made in America."
CBD is more than just another product, it is a possible solution to very real problems we face in America—opiate addiction, chronic pain, PTSD, depression, anxiety, epilepsy and even aids in extending the lives of our beloved pets.
New World CBD has full control of all aspects of the supply chain, resulting in a 100% seed to you process. We have also been family owned and operated since the beginning. One of our company's values is family—when you buy New World CBD, you are not just a customer, you are part of the family.
What are Cannabinoids?
Cannabidiol, (CBD) is a naturally occurring chemical compound found in the cannabis plant. These products are unlike other cannabinoids as it is non-psychoactive meaning it does not have a high or euphoric response in the body. The human body is made of a endocannabinoid system which is responsible for regulating immune-system response, pain and sleep functions. This system receives and interprets signals from cannabinoids, while it also produces some of its own cannabis-like molecules known as endocannabinoids. According to studies, these products are shown to have positive effects on the body by interacting with the two known endocannabinoid receptors CB1 and CB2.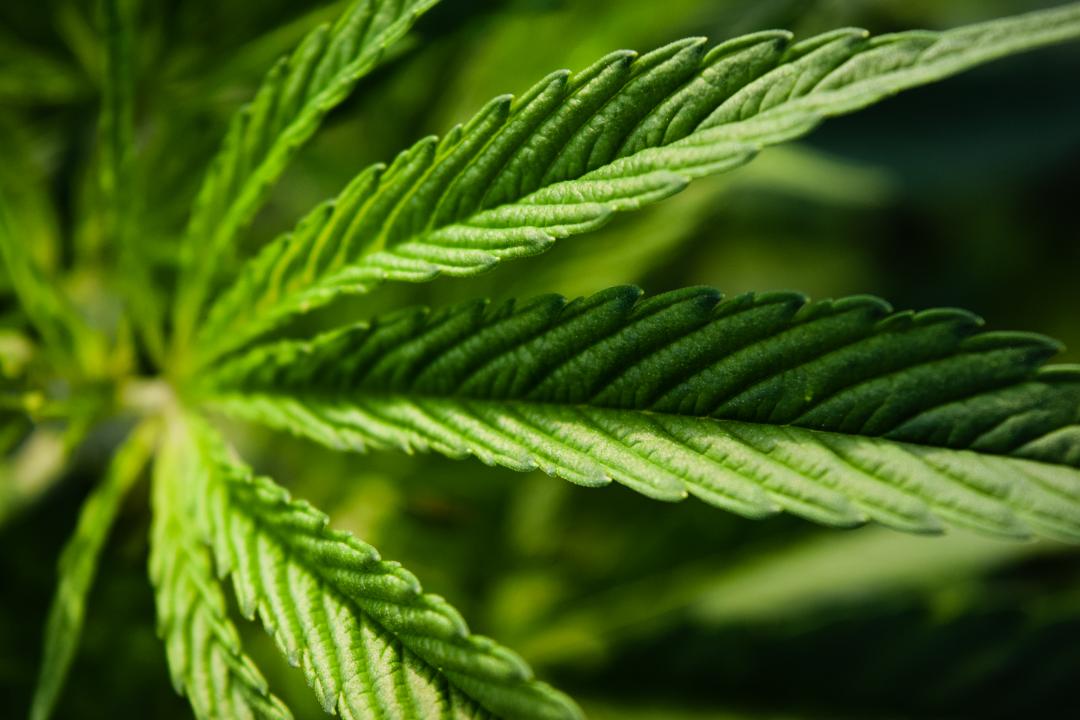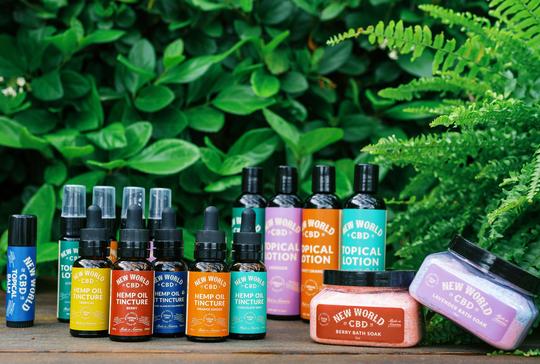 How does CBD work?
According to studies, these products are shown to have positive effects on the body by interacting with the two known endocannabinoid receptors CB1 and CB2. These receptors are involved with memory, pain, motor skills and overall cognition as well as nervous system and other body systems such as immune system, thyroid, liver and uterus. It is believed that it encourages the body to produce more of its own endocannabinoids which in turn aid the body to heal, helping relieve pain and reduce anxiety and pain.

All NATURAL &
ORGANIC

MADE IN
THE USA

CRUELTY-FREE,
HUMAN-TESTED

SATISFACTION
GUARANTEED
More Frequently Asked Questions
In the last twenty years, modern science has discovered a natural "receptor" phenomenon in the human body — the EndoCannabinoid System — which scientists say may play a crucial role regulating our physiology, mood and everyday experience. The discovery of these receptors in the brain and immune system that respond to stimuli from cannabis, and the subsequent identification of molecules in our own bodies that bind to these receptors (endocannabinoids) – may have significantly advanced our understanding of human biology, health and disease. There are two types of cannabinoid receptors in humans: CB1 and CB2. CB1 receptors are present in the brain and spinal cord and in certain peripheral tissues, while CB2 receptors are found primarily in the immune system. Some scientists think CBD may be — in addition to its binding with the CB1 receptors — the main non-psychoactive cannabinoid that binds the receptors in your immune system, thus possibly providing a variety of medicinal benefits.
Cannabinoids are the primary compounds produced by the plant genus, Cannabis (Hemp), which is believed to be one of the oldest domesticated agricultural crops, and is arguably the most amazingly versatile plant in the world. Through selective breeding, hemp has been cultivated for thousands of years to produce many valuable commodities, including textiles, building materials, fuel, and food. In addition, breeders have purposely developed strains with high amounts of medicinal cannabinoids, especially CBD. Scientific studies have identified 108 cannabinoids with different properties and herbal effects. Tetrahydrocannabinol (THC) is the most well-known cannabinoid found in the cannabis plant, renowned for its psychoactive and pain-killing qualities. But unknown to many, there are several other(non-hallucinogenic) cannabinoids which include CBC, CBD, CBG, CBN. Among these, CBD is the most studied and celebrated. THC is the only psychoactive/hallucinogenic cannabinoid; the term "marijuana" refers only to varieties of cannabis that contain substantial amounts of THC, while strains that are high in CBD with only trace amounts (0.3% or below) of THC are called Agricultural/Industrial Hemp. Why? Because while CBD has been shown to possibly have wonderful health benefits, it does not cause a psychotropic "high" or euphoria at all. Instead, studies appear to indicate that CBD may quell anxiety and boost mood by promoting a sense of calmness and ease without distorting mental cognition or causing you to feel "stoned" or out of the ordinary.
Yes! The 2018 Farm Bill was signed into law on December 20, 2018. This bill legalizes industrial hemp that has a THC concentration of no more than 0.3% and removes CBD from Schedule I of the Controlled Substances Act. Watch this video explaining the Cannabis Law.
CBD is a main component of cannabis. Cannabidiol (CBD) is a primary component of cannabis. It is one of more than several hundred compounds unique to the plant and grouped under the umbrella term "cannabinoids". CBD and THC are the most prominent cannabinoids found in cannabis, and therefore, have undergone the heaviest scientific study.
Hemp CBD oil will not make you "high". CBD does not cause the feeling of being "high" that is often associated with cannabis. The high is caused by THC found predominantly in the cousin marijuana plant. Because of this, it is the perfect option for parents, workers, and anyone else who does not want to compromise their mental clarity. CBD offers non-toxic, virtually side-effect free, natural benefits for individuals who want to avoid or reduce the number of pharmaceuticals they are taking.
The Human Body Produces Cannabinoids, and CBD Oil Helps – Phytocannabinoids are cannabinoids derived from plants. Endocannabinoids are cannabinoids produced naturally in the human body. One example of an endocannabinoid is anandamide, or "the bliss molecule". This molecule activates the CB1 receptor. Benefits to activating this receptor include: relieving depression,increasing myelin formation, lowering intestinal inflammation, decreasing intestinal permeability, lowering blood pressure, lowering anxiety. Anandamide has been shown to promote anti-anxiety and anti-depressant effects, and increases neurogenesis. It also plays a role in memory and forgetting. CBD Oil Effects Several Neurotransmitter Receptors – There are two types of cannabinoid receptors in humans: CB1 and CB2. CB1 receptors are present in the brain and spinal cord and in certain peripheral tissues, while CB2 receptors are found primarily in the immune system. These receptors are present in most, if not all, of our cells and are so basic to our fundamental biochemistry that they are also found in all mammalian species as well. They exist for a reason and are tightly linked to our immune system, which is so critical to our ability to fight and resist disease. Some scientists think CBD may be, in addition to it's binding with the CB1 receptors, the main non-psychoactive cannabinoid that binds the receptors in your immune system, thus possibly providing a variety of medicinal benefits. CBD Oil May Help with Clinical Endocannabinoid Deficiency (CECD) – CECD is a condition where in individual has a lower amount of endogenous cannabinoids than is considered necessary to promote health and well-being. CBD Oil has Numerous Natural Benefits – Cannabidiol is one the many cannabinoids found in the cannabis plant, and a lot of the research has found it to be a promising potential therapy for many illnesses that the medical community has previously thought to be untreatable. CBD is but one part of the Entourage Effect – the Entourage Effect describes the phenomenon where over 400 compounds in cannabis work in concert to have a synergistic effect on the body. It is the sum of its parts that make cannabis so effective. For example, 100mg of isolated CBD may be substantially less effective at alleviating symptoms than 100mg of a whole-plant cannabis extract. While it may be cheaper and more cost effective to extract CBD from industrial hemp, users may ultimately experience fewer benefits due to the absence of clinically significant levels of terpenes and other compounds which occur in abundance in high- CBD cannabis. New World CBD prides itself in the fact that all of their products are FULL SPECTRUM.